Discover our
VIRTUAL CAMPUS
The most advanced campus in the world
We are the only school that has opened our campus to the world. Thousands of people, students and non students, access our intranet daily to watch videos, tutorials, conferences, demos, perform missions and in general to interact with other students and professionals in the field. A whole virtual world is waiting for you with infinite possibilities.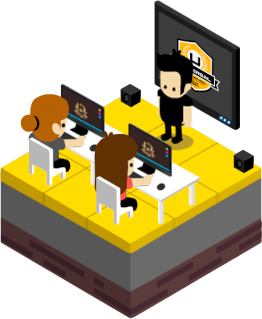 Signup, it's free
Sign up now and we'll give you
1000 free points and 100 credits
, with them you can access DEMOS, WEBINARS, BUY ITEMS and many interesting activities inside our platform. You can also spend them on discounts for our courses. What are you waiting for?
Registration form
Login
New on campus
EMPLOYMENT
GAIN ACCESS TO OUR
exclusive professional employment program
Thanks to the collaboration with different employment agencies, UA SCHOOL has the most advanced job market in the field. Our main objective is to advise and guide our students towards success.
more information
CONTACT US NOW
We'll answer you in a minute!
RECOVER PASSWORD

Introduce tu email y te enviaremos las instrucciones para cambiar tu contraseña.
HOW DOES IT WORK?
More than 20 years being leaders in training in Spain. More than 20 years providing quality training with professionals in the field. Today UA SCHOOL makes a change to offer the same to the whole world. The best professionals in the field with the definitive online platform. Study, play and participate as a true PRO.
For years all of our students have enjoyed our platform for face-to-face or online training. Now UA School opens it's doors to the world to enjoy free courses, games, conferences and a host of possibilities that make our platform the best VIRTUAL CAMPUS and above all, the most fun.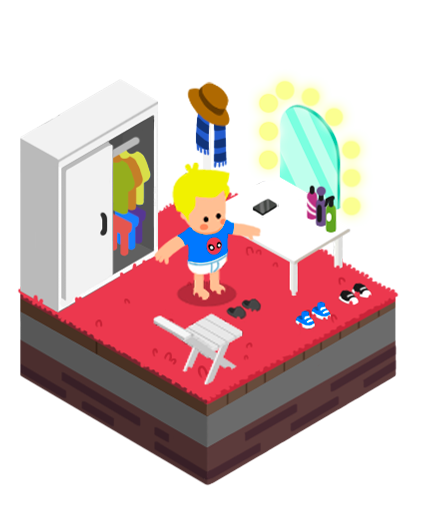 Create your avatar
Choose from thousands of combinations to create your own avatar on our platform. Your avatar will be your identity and will serve as your presentation. Unlock clothes and different costumes to be the envy of your friends.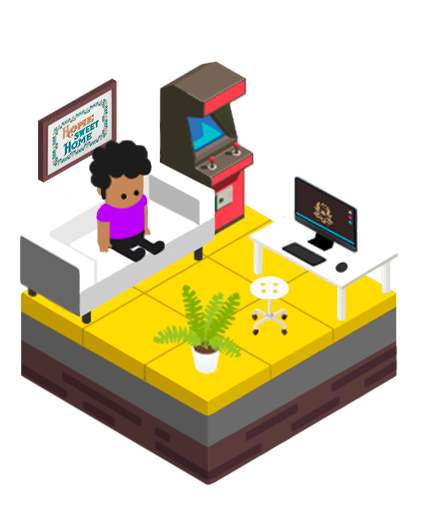 Customize your room
At all times you can meet your friends in your own room, which you can decorate to your liking with hundreds of objects. You will have a decoration shop where you can buy or exchange points.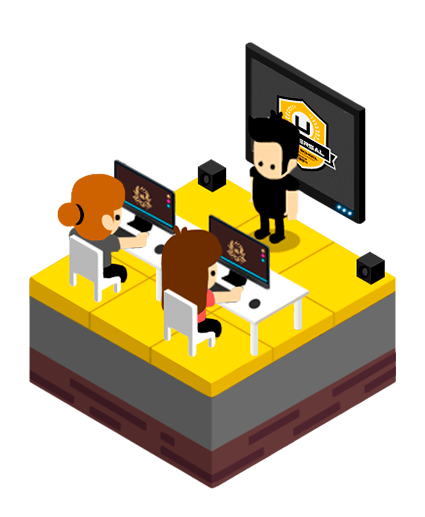 Professional education
We have over 20 years being leaders in online and face-to-face training. You will enjoy all our training offers in a way never seen before. Videos, tasks, forums, online tutorials, all within your reach.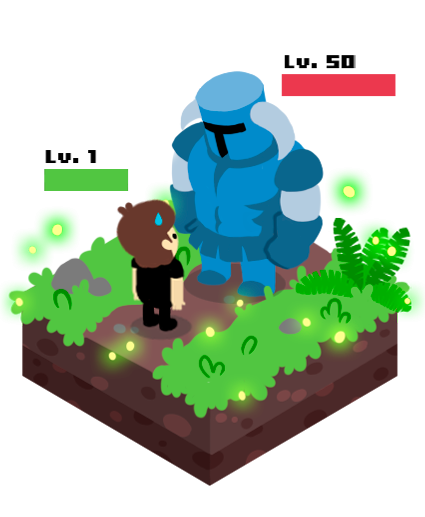 Level up
Our campus is a gamified virtual world where RPG elements (role playing game) are mixed with an endless number of distance learning tools. Level up and enjoy new articles and daily quests.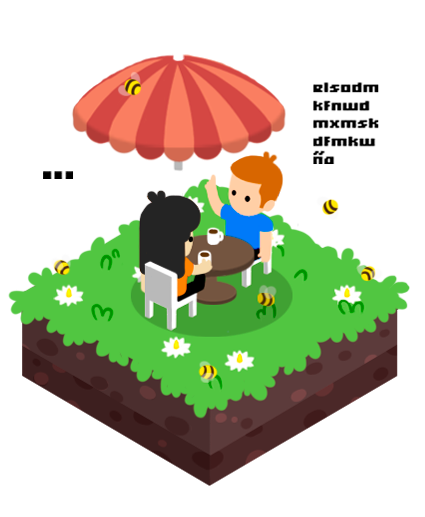 Chat with your classmates
You will meet hundreds of users with whom you will share services, businesses and training. Make meetings with people in your field and find friends and professionals to help you in your future career.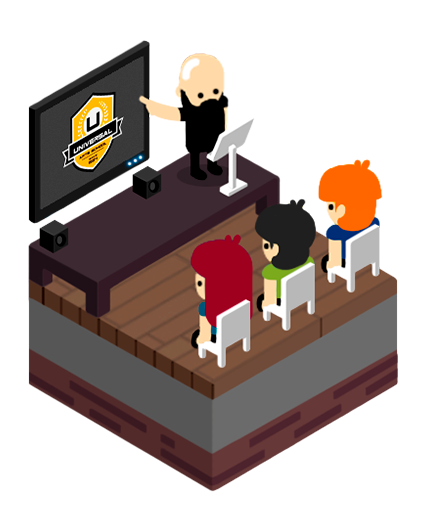 Conferences and webinars
You will have free access to the best webinars in the field. In our platform you will find webinars about film, videogames, 3d ... attend these events live or view them whenever you want.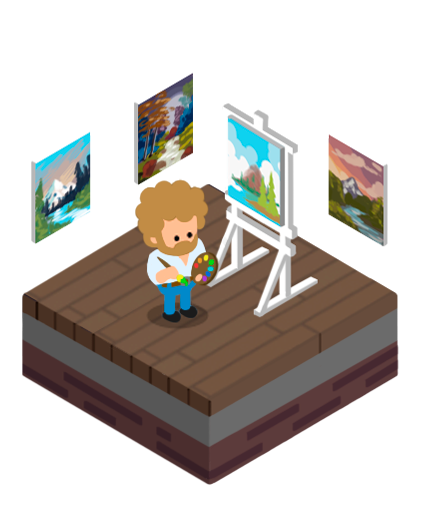 Exercises and homework
The only way to learn is by striving. Each week you will have to perform tasks that will allow you to increase your score and your level as a student and platform user. Do your homework and upload them directly on campus.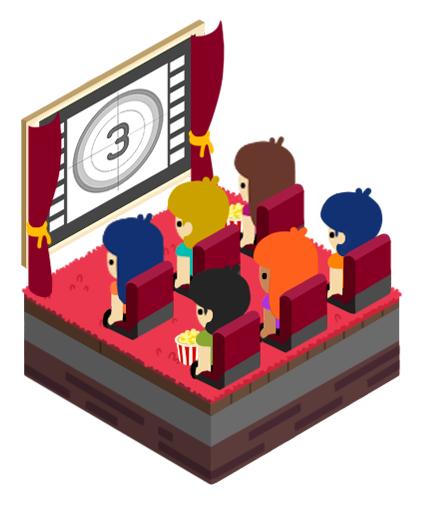 videos in HD
Enjoy the best online training thanks to the FULLHD videos recorded professionally by our teachers. Each week you will have new videos and tasks that you can enjoy as if you were in the classroom.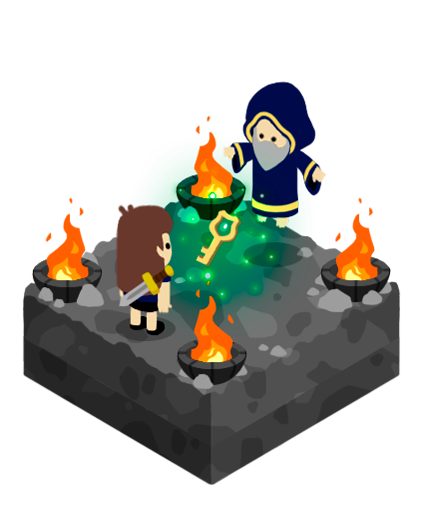 Missions and quests
Apart from our courses and demos you will find endless things to do. From watering your plants to carrying out cooperative missions. Enjoy daily tasks and missions that will not only be fun, but will help you earn points and experience.

We are a dynamic and multicultural team of professionals, willing to offer a specialized, high quality service to students and graduates. Our mission is to offer our students the key to their success in a competitive, demanding and innovative industry.
WHAT ARE YOU WAITING FOR?
Register today
SPAIN´S BEST ANIMATION SCHOOL
15# AMONG THE TOP ANIMATION SCHOOLS IN THE WORLD

We are proud to be among the few schools in the WORLD TOP OF ANIMATION SCHOOLS ranking according ANIMATION CAREER REVIEW, an American organization that is responsible for reviewing and promoting the best schools in the world. This year we have been awarded the honor of being THE BEST ANIMATION SCHOOL in Spain.
PRIVACY POLICY
In compliance with current regulations regarding personal data protection, we inform you that the personal data collected on our website are part of files that are the responsibility of PORTAL DE TANHAUSSER SL (hereinafter, UA SCHOOL)
Eventually, this Privacy Policy may be revised in order to update changes in current legislation, update our procedures for collection and use of personal information, the appearance of new services or the exclusion of others. These changes will be valid as of their publication on the web, so it is important that you regularly review this Privacy Policy in order to stay informed about the changes that have taken place.
UA SCHOOL will only use your personal information under this Privacy Policy and, in general, will request your consent to use your personal information for purposes other than those for which you granted them on the forms. UA SCHOOL will not use your personal data for purposes incompatible with those contained in this clause.
UA SCHOOL adopts technical, administrative and organizational measures in its systems in order to protect personal information, preventing its loss, theft, disclosure, alteration or unauthorized use.

IMPORTANT INFORMATION:
Data of the Responsible
PORTAL DE TANHAUSER S.L. (CIF: B98704299)
Hernandez Lazaro 29, 46015, Valencia.
spain@ua.school
963 532 069

PURPOSE IN THE TREATMENT OF YOUR DATA AND CONSERVATION PERIODS
Contact Forms : Respond to questions sent to the company, as well as respond to requests for information about the products and services we offer. Communications and promotions of the school. The data will be kept as long as the user does not express his right to cancel.
Virtual campus : Respond to questions and forums on the campus, as well as respond to requests for information about the products and services we offer. Communications and promotions of the school. Transactional emails from the online platform. The data will be kept as long as the user does not express his right to cancel.
Students : Perform internal processes related to our training, both current and future The data will be kept as long as the candidate does not express his right to cancel. The maximum term of conservation of information by our company will be one year.
Employees : Internal communication and realization of internal personnel selection processes, both current and future. The data will be kept as long as the candidate does not express his right to cancel. The maximum term of conservation of information by our company will be one year.

LEGITIMATION IN THE TREATMENT OF YOUR DATA
In all cases authorization by the user will be required

ADDRESSEES OF YOUR DATA
Assignee (s): No transfers of data to third parties occur

RIGHTS EXERCISE
Access, rectification, opposition, deletion, automated decisions, limitation, portability. You can exercise your rights through the following means: email to valencia@aulatek.com, providing documentation that proves the identity of the applicant (copy of the front of the National Identity Document, or equivalent)
In any case, you can request the protection of the Spanish Agency for Data Protection through its website. 1 month response time

UA SCHOOL is also present in the social networks INSTAGRAM, FACEBOOK, TWITTER.
UA SCHOOL does not share or communicate any personal information of the following users in these social networks and in each of these social media, UA SCHOOL as administrator, adopts the security measures and adequate privacy settings provided by these social networks. You can consult its Privacy Policies and Conditions of Use in the following links:

INSTAGRAM:
https://help.instagram.com/155833707900388
FACEBOOK:
http://www.facebook.com/policy.php
http://www.facebook.com/terms.php?ref=pf
TWITTER:
http://twitter.com/privacy