WELCOME
TO VIRTUAL CAMPUS
Learning to play, playing to learn
You do not have an account?
Sign in here
LOGIN

CHANGE PASSWORD
Type your email
SEND
CONGRATULATIONS
YOU HAVE WON A TROPHY
OK
RULES
They are not many but are important.
fr4nsolo te ha dado un toque
Don't show anymore
Some tips to get started
Select your avatar
You have hundreds of possibilities to customize your avatar, what are you waiting for? Click on EDIT PROFILE and you will verify it.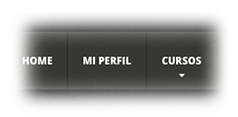 Win points and credits
There are many ways to obtain credits in this world. Enter every day and find out about offers and demos of courses. Do your homework, earn badges, collaborate in the forums ... the more you participate, the more points you will get!

Change your room
Click on the top menu PROFILE - CONFIGURE ROOM and you can move the objects in your room. You can also add new add-ons! Customize your experience!

Move on!
Press on the floor to move your avatar and discover the magic of our small isometric world. Move around the different rooms, interact with the objects, sit down and enjoy the possibilities.

Express yourself
You can talk with your colleagues in many ways. Use multiplayer chat to discuss quick things or you can use the forums and walls to leave more important questions and comments.

UPLOADING FILE
Thanks for using this service. Do not close the browser until the upload is complete. The website will be automatically reloaded
ACEPTAR
YOU DON'T HAVE ORBS CREDITS?

There are many ways to get points and credits in our campus. Just by registering you automatically earn a lot of points.
But there are other ways to get them:
Log into the campus every day. If you log in daily you'll earn 20 points and 2 orbs, no strings attached. Li>                             
Perform tasks and test courses and demos, this is what will give you most points. Especially if the tasks are related to our master-classes. Tasks for free courses and demos generate fewer points. Li>                             
Collaborate and help others in our forums. Li>                             
You'll also get points for badges. Badges are valuable rewards for merits at the campus. Li>                             
You can get points for actions in your room like taking care of plants and pets (in development) li>
Here you will find the events we have done in this room and some videos related to the webinars and master classes that we teach in the school.
This is the main part of the course, where you can watch all the videos, divided per weeks that the course, master or career lasts. Each week you can access a new module for the duration of your training cycle.

You can also assess your weekly satisfaction level within each week. We recommend that you use this tool when you have a problem with the training or the teacher.
This is a chat between students, ephemeral as life itself, use it for short questions and quick messages. In this list only the chats of the day will come out, use it as it suits you.
Each course has at least one weekly task and in this module you can review all the pending tasks as well as the tasks performed. Try to have your tasks up to date, is the most important part of the course , if you do not perform your tasks you will not progress properly.

Remember that the tasks have expiration date , you will have approximately one week to complete your task. If during that week you have not uploaded your homework, you will not be able to upload it to the following week and it will not be scored or you will be given a 0. Before uploading your homework, pack it in ZIP format. In this way you can attach any type of file and text notes. The teacher will download your homework and the note will arrive via email. For more information consult with your teacher or leave your question in the FORUM.

NOTICE: You can only upload one file per task , that is, it gathers all the files in one ZIP. If you upload another file, it will replace the previous one. Once scored you will not be able to upload any other file.
Here are general files related to the course. Software, plugins, models, textures and in general all downloads useful for the realization of it.
Use the forum for simple or not so simple questions. Remember that tutorials and talks with the teacher are only available in the "with support" mode and they are not every day. We recommend using the forum for those less complex questions. The teacher or even the students themselves can answer all your questions.
Each student has their own wall, use it to communicate with other students or to tell your experience on our platform. Right now it is in Beta, soon you can upload images or videos from YouTube.
Fill in your information and customize your avatar, create your own personality within our platform so that other students can collaborate and recognize you better.
Well, only that, a list of tips.

Experience points
which serve to level up the platform. Students with more level will have access to many more features and options.


Energy Orbs
The orbs are the virtual currency of the campus and you can exchange them for demos, webinars, objects for your room, avatars, costumes, pets and much more.


Credits
The real money that you can exchange for discounts in other courses. If you do your homework and get good grades, you can discount a good peak to your next years of training! Is not it great?


Badges
Rewards that we will give you when you do things right and that will define your user profile.
This window shows a progress comparison to the other students using the platform.
The important thing is to participate!